Watching The Vampire Diaries for the very first time seems like ages ago – probably because the show's pilot aired back in 2009. What's interesting is how I managed to stay hooked to a TV series following the lives of blood-thirsty vampires for all those years; me of all people! I was never really a Twilight fan and I've never even watched Buffy the Vampire Slayer or True Blood. But there was something about The Vampire Diaries that kept me coming back for more.
I'm not sure if it comes down to the ridiculously handsome Ian Somerhalder and his selfish, cynical and adorably dangerous Damon or to the show's unbelievable ease of killing off characters, sometimes bringing them back to life and other times not. I don't know if it's the fast pace that got me hooked, or the fact that I got to love the villains more than I could ever love Stefan – I mean, Katherine and Kai sure looked like more interesting people to hang out with, don't you think?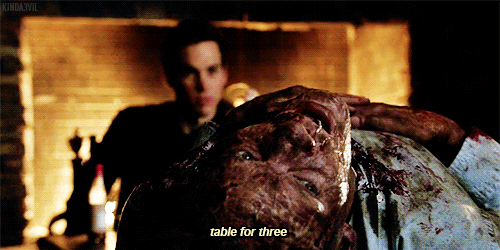 Ultimately, it may have been all those things combined. What I know for sure is that ever since I saw Damon Salvatore lying in the middle of the road pretending to get hit by a car so as to lure his next victim, I realised not all vampires have to be depressing bores like Edward Cullen and that this vampire universe was different; simply because it was smart, funny, terrifying and emotional, all at the same time.
Of course, good writing only lasts for so long – unike that whole Silas storyline that exhausted me to my very core or the Heretics who were just as boring as their leader, 'mommie dearest'. Continue reading "5 ways in which The Vampire Diaries finale failed to honour the show's legacy"